Ely James and the Backtrakkers - Recording Daily yet seeking F/T and/or long-term bandmates & Studio Musicians today!
NOTE TO FANS AND FELLOW MUSICIANS:
You'll also see on this website that Ely's calling out to musicians for local gigging and/or touring abroad beyond the Tri-state area for events yet to be coordinated. Although the studio drummer with part-time gigging availability has been secured for December's Stll Undeterred! debut follow-up compilation the search is on for other foundationally-sound musicians in a bassist and drummer, each a prograde musician seeing himself as the potential shoefit and most reasonable candidate for additional studio work on part-time basis or to join the band as permanent or long-term member and who can tour with little constraints pertaining to distance and availability. Aside from compensated studio-work candidates players for the express purpose of completing Ely's Power Trio and to fulfil requirements of venue makers who help to open wider the horizon for Ely James and the Backtrakkers and their fans! If this is you feel free to call or to contact via mail with your enquiry: fon number: 412-683-1294 &/or E-mail: weretooelyjamesandthebacktrakkerstofail@elyjamesandthebacktrakkers.com ~ the house is built, the plumbing and wiring in, yet auditions/interviews are being conducted for the right individual feeling qualified whose life is music, Ely James style, so that we can get out there and give back and meet fans and some fellow musicians and Music Industry professionals. Thanks for taking the time! Let's rock!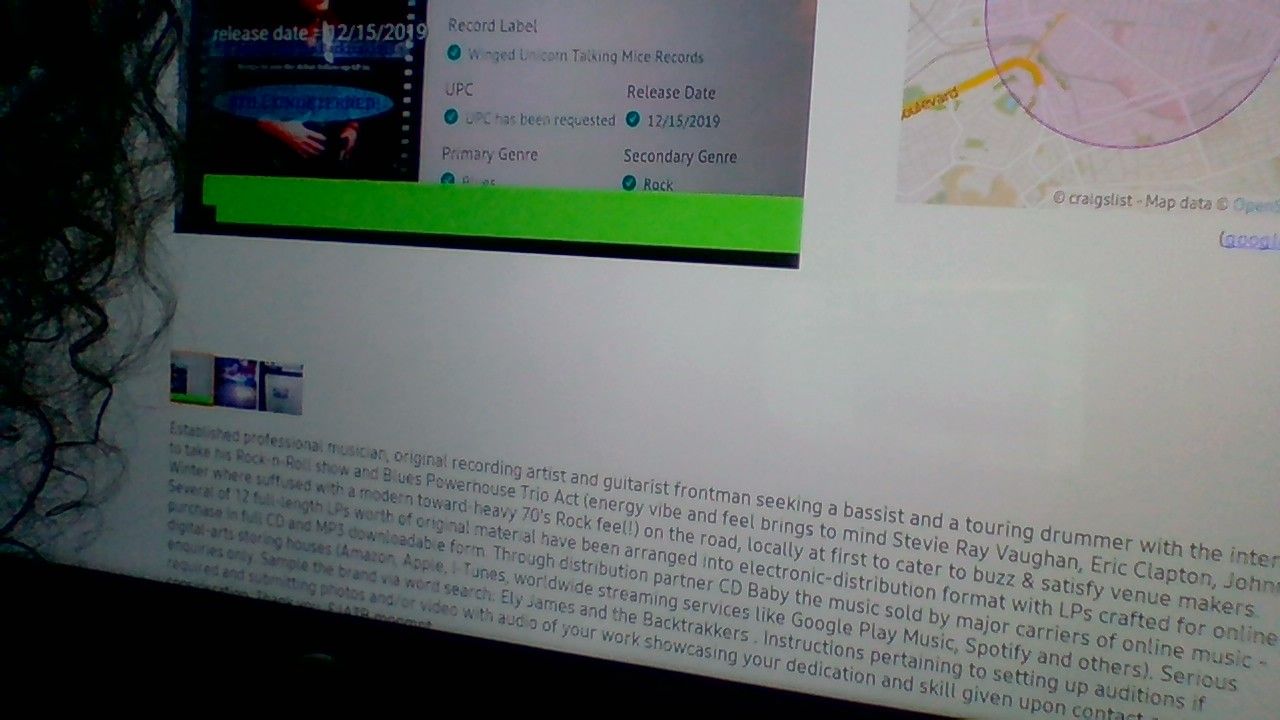 Bassist and Drummer interested in gigging w/Ely?
https://pittsburgh.craigslist.org/muc/d/pittsburgh-seeking-bassist-and-drummer/7030398064.html
STILL UNDETERRED! LP audio sampler (12/15/2019)
The Original Outsiders: obtain the single today!
Stay up-to-date with the EJATB mngmnt team!
EJATB music in CD/LP format still future yet!